Remembering British Rock Icons, the Who's debut of "Tommy" at the Lincoln Center in New York City on June 7th, 1970, TNNWC proudly presents:
Amazing Facts and Trivia About The Who's "Tommy"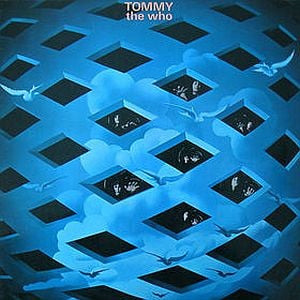 What is Tommy's mother's name in the movie?
What is the name of Tommy's mother?
Mrs. Walker. From the song "It's a Boy" - "It's a boy, Mrs Walker, it's a boy".
What is the first name of Tommy's cousin, who bullies him while babysitting?
Kevin. The song "Cousin Kevin" was written by John Entwistle.
Which member of The Who claimed that he never listened to the completed "Tommy" album after recording had finished?
John Entwistle. John Entwistle once said that he had grown so bored making the album, recording many takes and re-takes, that he never listened to the finished product.
Which character introduces Tommy to the Acid Queen?
The Hawker. The Acid Queen was played by Tina Turner in the movie version of "Tommy".
What is broken to bring about Tommy's miracle cure?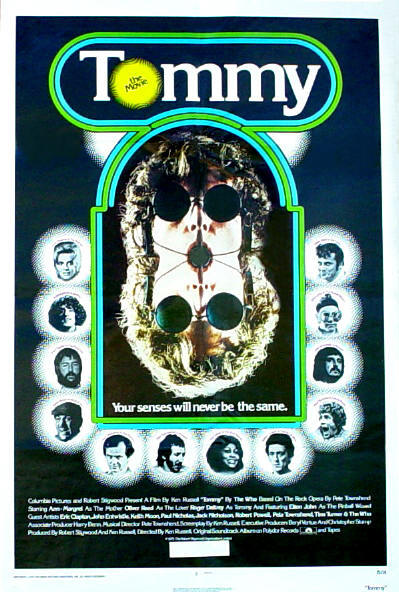 A mirror. The episode is covered in the song "Smash the Mirror".
Keith Moon is credited with writing which song on the "Tommy" LP?
Tommy's Holiday Camp. Although the song was actually written by Townshend, the credit was given to Moon because he came up with the idea of having Tommy run a holiday camp.
Who sings the song "Fiddle About"?
John Entwistle. Entwistle wrote and sang two songs on the "Tommy" LP - "Fiddle About" and "Cousin Kevin".
Which Mose Allison song was recorded for "Tommy" but didn't make it onto the final album?
Young Man Blues. The Who's version of "Young Man Blues" wasn't released on the "Tommy" LP, but the band included the song in their live set for many years afterwards.
Who painted the cover art for the "Tommy" album?
Mike McInnerne

y

. Mike McInnerney was art director for International Times and introduced Pete Townshend to the teachings of Meher Baba.
What was the release date of the "Tommy" LP in the UK?
23 May 1969. The album peaked at number two in the UK charts and at number four in the US.
----------------------------------------------------------------------------
We strongly encourage READER PARTICIPATION.
HEY YOU
! Yes you. You are invited to submit your own favorite amazing fact or statistic. If you'd like, we'll even publish your name (or your organization's name) and give you credit for your contribution.
Note
: Unless you are particularly dense, you will recognize that we are actually offering you

FREE PUBLICITY

in exchange for a mere tidbit of information.

Simply click on the hyperlink below to submit your gem:



If the hyperlink above isn't working, first you must first blame your browser (Internet Explorer 8 seems to be an exceptionally popular source of consumer dissatisfaction), then your ISP Provider, then Bill Gates (or Steve Jobs), and mutter a rapid string of profanities under your breath. Kick furniture if you feel it necessary. [Feel better?] Then, just click on this one, and get direct access.


---
For complete tactical and strategic business planning, marketing, media, lead-generation, technological and capital resources, scalable solutions and tools to support every entrepreneurial start-up, young enterprise, small- to medium-sized business and emerging high-growth company, talk to

The National Networker Companies™/ TNNWC Group, LLC

.
We are a collaborative entrepreneurial, creative organization offering you hands-on, personalized assistance in every aspect of achieving your monetization, profitability and financial sustainability objectives, domestically and globally.
We don't just coach you or offer you pre-packaged, push-button solutions – we listen to you, analyze your exact needs, and work within your budget to: 1) create your tool kit and 2) work as your partner to implement your plan by supporting you in the most efficient and productive use of every tool.
Visit our website, which is located at
http://www.TNNWC.com
.

To receive our newsletters, publications, information bulletins and alerts, simply join us as a Member. Membership is free and the benefits are unequalled anywhere.

Just go to our home page, and click on the "JOIN US" button.
---
Capital, Traffic Building, International Customers and unique SERVICES.
The National Networker Publications™ produced by TNNWC Group, LLC
Forward/Share This Article With Colleagues And Social Media: